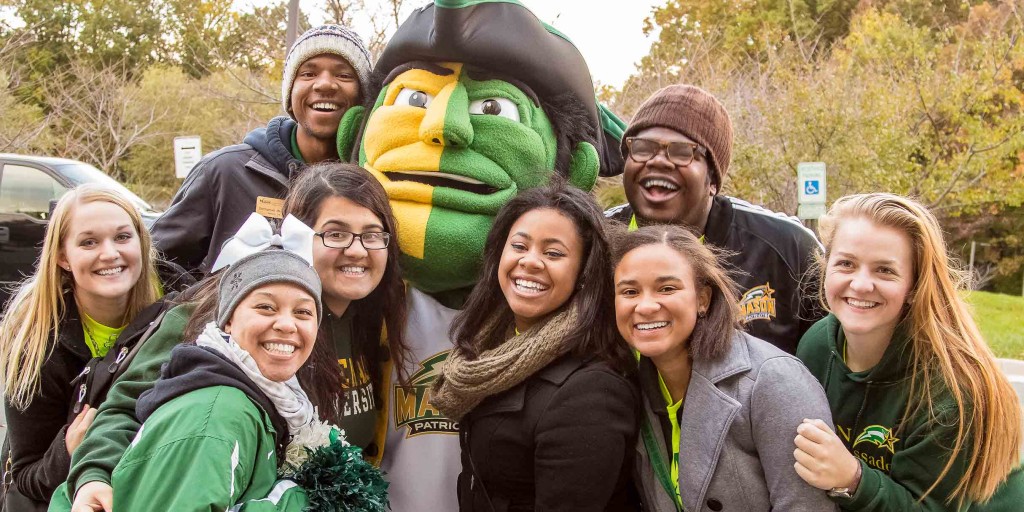 The deadline to register for Family Weekend is quickly approaching on October 4! We encourage you to sign up in advance to guarantee a smooth check-in and allow you to grab a space at some of the most popular events like the Welcome Dinner on Friday and our Sunday Brunch. To register online or add events to your schedule, visit masonfamily.gmu.edu.
Here are a few reasons you don't want to miss out on Family Weekend:
Mason Madness: Show off your Mason spirit and join students, families, faculty, staff, and alumni as we enjoy an evening of games and giveaways followed by a celebration to kickoff the start of the 2015-2016 basketball season!
Academic Spotlights: Our Mason faculty are doing some impressive work and we want to show it off to you! On Saturday, October 17 you and your family can see our Faculty Spotlight, Dr. Mary Ellen O'Toole (link to her bio) as she discusses the "Real Criminal Minds" and also hear from German Perilla, Research Fellow for the Mason Honey Bee Initiative for just a glimpse of the wonderful work done at Mason. 
Experience Mason with your Student: Family Weekend is the perfect chance to spend quality time with your student and learn more about campus and the Mason community!
Student Performances: Mason has tons of talented students who will be showing off their skills during Family Weekend events like the Welcome Dinner, Mason Unplugged, Mason Uncorked, and Mason Madness.
Please note, on-site registrations will be taken during Family Weekend, but certain events may not have tickets available for purchase. In order to ensure you have tickets to all of the events you and your family want to attend, register before October 4 at midnight at masonfamily.gmu.edu. Please email us at families@gmu.edu or call us at 703.993.2475 with any questions.
We look forward to seeing you October 16-18!
Kristen Wright
Graduate Assistant
Family Programs and Services