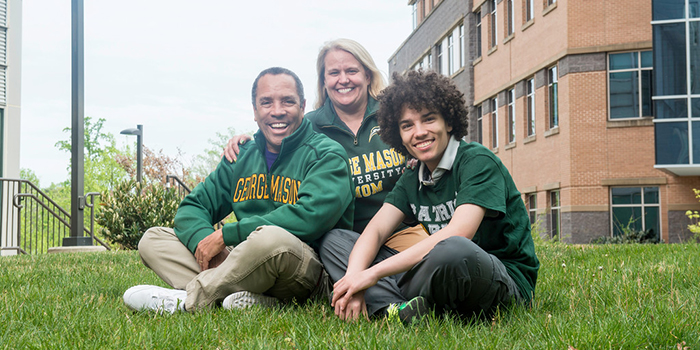 The Parents Fund offers parents and families the opportunity to play a role in building and shaping an exemplary educational experience for Mason students. You can be part of every student's success by giving a gift of any size at any point throughout your student's time at Mason. Since the Parents Fund was created in 2014, we have raised almost $234,000 to date. The 2020 Parents Fund Impact Report highlights the impact of your contributions to the Parents Fund. Inside, you will see stories from students who have directly benefited from your gifts, as well as a breakdown of how support from the Parents Fund has touched many aspects of our campus community. Thank you for investing in the student experience at Mason. Your generosity is deeply appreciated!
Funds raised are used to support strategic initiatives within university/student life and partner offices that provide direct student support services and enhance the Mason student experience. The Parents Fund is pleased to support the following programs or initiatives during the 2019-2020 academic year:
Project
Office
Gowns for Grads
Contemporary Student Services
Graduate Outdoor Adventures
Graduate Student Life
#Ourwellbeingis
University Life
Fall 2019 College of Education and Human Development 1st Semester Onboarding
College of Education and Human Development
Student and Academic Affairs
Relationship Peer Leader Program
Student Support and Advocacy Center
NEXT STEPS: Community Forum for Undocumented and Mixed Status Families
Diversity, Inclusion, and Multicultural Education
No Man's Land Film Festival
Mason Recreation
Patriots for Recovery
Student Support and Advocacy Center
Battle of the DJs/Band Event
Student Centers
Quill Camp Scholarships
New Student and Family Programs
Spring National College Media Convention Scholarships
Student Media
LGBTQ+ Mentoring Program
LGBTQ+ Resources
Transition2Mason for EIP Alumni
Early Identification Program
Unpaid Internship Scholarships
Career Services
For a list of programs and initiatives supported by the Parents Fund in previous years, visit masonfamily.gmu.edu/2020/Parents-Fund-Project-List.pdf.